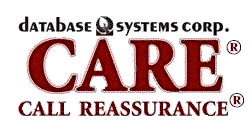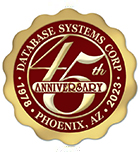 Related Articles
Medication Refill Reminder Services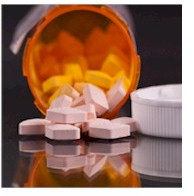 Database Systems Corp. (DSC) has been in the telecommunications business since 1978 and is a leading provider of computer telephony software and phone technology including telephone reassurance phone systems that contact homebound residents to ensure their well-being.

Employing our advanced calling technology, DSC can send pill reminders such as medication reminders for seniors and homebound patients in just minutes. A recorded medicine reminder message can be delivered to either answering machines or to individuals reminding subscribers to take their prescription medication.

Medication reminders can be customized for each senior including special instructions. Custom information for each patient (such as name, medication type, prescription dosage, number of times per day, etc.) can be included in these medication reminder messages.

The following article is useful when considering the importance of taking your pills as prescribed.

Contact DSC to learn more about our medication reminder services and systems.


---
Sharp Rise in Fatal Medication Mistakes at Home
Source: (NaturalNews) David Gutierrez, staff writer
Current as of December 02, 2008

(NaturalNews) The number of deaths from medication mistakes made at home has increased more than 700 percent in the last 20 years in the United States, according to a study conducted by researchers from the University of California-San Diego and published in the Archives of Internal Medicine.

Researchers inspected 50 million death certificates for those that involves fatal drug errors, overdoses or combinations, but excluding homicide, suicide or fatal side effects. While there were only 1,132 such deaths in 1983, by 2004 this number had increased to 12,426 - a 700 percent increase once adjusted for population growth. Yet deaths in supervised health settings increased only 5 percent in that time.

Some study critics suggested that the scale of the increase might have been overestimated, because death certificates these days are more likely to report the location of death and autopsies are more likely to include toxicology tests. But the researchers countered that the percentage of deaths taking place in homes has not substantially increased, nor have rates of other poisoning.

The researchers blamed the surge in fatal drug errors on the increasing popularity of prescription painkillers and narcotics.

"The amount of medical supervision is going down and the amount of responsibility put on the patient's shoulders is going up," lead author David P. Phillips said.

The most pronounced increase came from mixings of pharmaceutical drugs with alcohol or street drugs. While such mixing accounted for only 0.04 of every 100,000 deaths at home in 1983, it accounted for 1.29 per 100,000 in 2004.

"[People] think, 'Oh, one drink won't hurt.' Then they have three or four," said Cynthia Kuhn of Duke University Medical Center.

An attitude that prescription drugs are a cure-all, and a lack of proper respect for their power have also probably contributed to the problem, experts say.

"We're sort of drug happy," said J. Lyle Bootman of the University of Arizona. "We have this general attitude that drugs can fix everything."

Bootman referred in particular to baby boomers in their 40s and '50s, among whom the largest increase in deaths was seen.

Sources for this story include: ap.google.com.


---
Additional Medication Reminder Articles
The following are other articles relating to medication reminders and prescription refill services:
---
Register Online For Reminder Service

DSC provides an online signup for non-profit and commercial organizations wishing to use our telephone reminder calling service. Use this form to obtain a quotation and pricing information about our services with no obligation until you fax or mail your signed agreement.

For non-profit organizations, our setup fees are waived and the basic monthly fees are reduced if you use this convenient method of registration.

Signup online and SAVE! using convenient Online Registration forms.
Contact Us Today
Contact DSC to learn more about our call reminder technology products, software and services.



Resources
FAQ
How To Register
Enroll Online
Demonstration

Information
Medical Reminders
Prescription Reminders
Reminder Services
Prescription Refill Reminders
Medicine Reminder
Medication Refills
Pill Reminder
Medical Reminder Alert

Technology
Voice Broadcasting
IVR Technology
Medication Reminder System