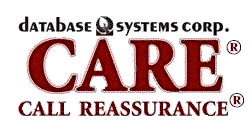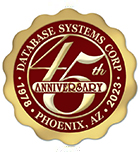 Medication Reminder Services
Information And Resources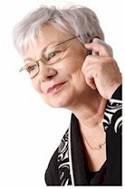 The CARE (Call Reassurance) calling program is designed and developed by Database Systems Corp. This programs checks on the well being of senior citizens who live alone, sends medication reminders to subscribers, and checks in on home alone children.

There are a number of resources available to CARE subscribers to learn more about automatic calling services. DSC provides a complete national directory of telephone reassurance providers including a listing of the locations where police and sheriff's offices have installed CARE phone systems.

DSC has also accumulated a number of articles and success stories that highlight the benefits of enrolling in a telephone reassurance program.

Contact DSC to learn more about our CARE senior calling services.
CARE Resources
---
CARE Communities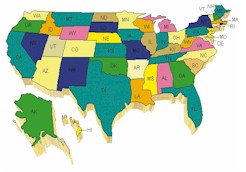 DSC has found hundreds of communities that are providing telephone reassurance programs throughout the United States including community volunteer programs. We have also found many private and public organizations that potentially provide grants to community organizations.

The CARE community program is a list of groups organized by state that are telephone reassurance providers and potential funding sources for telecare programs. In some cases, the funding is in a general health and welfare category while some states have specific programs for call reassurance programs.
Latchkey Children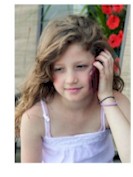 Latchkey kids refer to younger children and students that come home from school to an empty house because their parents are away at work. To help parents monitor the safety of their kids, Database Systems Corp. (DSC) has developed an automatic calling program that checks on the welfare of these children.

The latchkey children calling program simply calls your child (on the days and times you specify) and greets your child with a recorded message. The child is instructed to "Press 1" to acknowledge the call.

If the child does not answer the call or indicates that he or she needs help, the parent or guardian is notified by this calling program.

The CARE calling service can deliver phone messages such as medication reminders for seniors and homebound patients in just minutes. A recorded message can be delivered to either answering machines or to individuals reminding subscribers to take their prescription medication.

Medication reminders can be customized for each senior including special instructions. Custom information for each patient (such as name, medication type, prescription dosage, number of times per day, etc.) can be included in these medication reminder messages.
Articles And Press Releases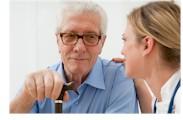 Database Systems Corp. has accumulated a number of articles that relate to our CARE program. These include announcements by communities regarding CARE system installations.

Also included in this list are articles that document success stories of CARE systems and other like programs. DSC has included articles that relate to its latchkey children calling program including guidelines that help parents decide when their child is ready to stay at home alone.
Medication Reminder Articles
The following are web pages and articles on the internet that relate to our CARE (Call Reassurance) phone system:
Medication Reminder Video
The eCARE Medication Reminder demo is a Youtube presentation that shows how the CARE system is designed and administered. This includes a demonstration of the features and objectives of the CARE solution. The presentation includes examples of how to add new subscribers to the program as well as how to maintain existing information about each subscriber.

This presentation also demonstrates CARE reports and how they are generated and displayed. Finally this demo shows how the CARE operator views daily operational statistics.

The eCARE presentation includes useful information about all CARE programs such as our Latchkey Kids calling solution, medication reminders and the new House Arrest feature of CARE.

To view this presentation, simply press the "Medication Reminder Demo" image above.


---
Contact Information
Contact DSC to learn more about our CARE senior calling services.


---